If living at home and staying part of your community is important to you, BCC can partner with you to make that a reality. We can support you to keep living in the safe and familiar environment of your home. At Beresfield Community Care, you are in good hands.
We are here to help you to keep living the life you want to, by supporting you with a range of services to help manage the necessary tasks of daily living. Whether you need a little or a lot, our support can help you to remain independent in your home and community.
Our dedicated team supports people living with disability (through the NDIS) as well as older Australians, (through My Aged Care) to live their best life, providing support so they can remain living in their own home, rather than having to move into residential care.
The team at Beresfield Community Care is full of qualified, trained, passionate and committed people. And they are local. That means when you call BCC, they are just around the corner, and not in another city, state, or even country. With a little (or a lot) of help from BCC, you can continue to live your life in the familiar surroundings of your friends, family, street and neighbourhood.
There are so many choices for people needing support to stay living at home. Here's why we think you should choose BCC for your in-home care support needs:
We are a not-for-profit community organisation. That means we have no shareholders, and all our profits are returned to the business. This means the money goes into staff training, service excellence and delivery.
We are inclusive of diversity and committed to reconciliation through our Reconciliation Action Plan.
As well as hiring on our values of professional, respectful, integrity, customer- focused and excellence, we insist on qualified staff.
Everyone in our team is police checked.
93% of staff score the organisation as having a strong workplace culture and environment - that means we attract and keep great staff!
Beresfield Community Care is proud to offer a wide and practical range of supportive services to help you live the life you want, in the comfort of your own home.
We can help you do this through:
NDIS SUPPORT
The NDIS or National Disability Insurance Scheme supports people under 65 with disabilities to live as independently as possible. Through the NDIS, Beresfield Community Care provides a range of services such as:
support coordination;
daily living tasks like meals, showering and dressing;
transport and travel training;
household chores;
in-home nursing and allied health:
as well as fun things like social support and activities.
Support is always planned around the person, to make sure you are reaching your goals and living well.
Our team of experienced Support Coordinators will help make sense of your support plan and partner with you to get the best out of it. This partnership will set you up for being a vibrant and valuable participant in your community. It will help you access the services and funds allocated in your plan and to live with the right level of support to make your day-to-day life easier.
The following NDIS supports and services are available through Beresfield Community Care:
A support coordinator will help you to make the most of your support plan and   getting the best value from it. This will help you to live safely at home, look and feel your best, enjoy your life and set personal goals. Your coordinator will act on your behalf and access the services right for you.
You can get help with personal tasks like showering, grooming, getting ready to go out and enjoy life, dressing, enjoying your favourite meal and taking your daily medications. Everything is done with your dignity and preferences in mind, to help you feel supported and independent.
Improve your life through social and community initiatives, focussing on social, economic and daily life activities. Support in learning to use public transport, to build your independence and confidence.
Supporting you to maintain a clean and well-maintained home through household tasks like mopping, cleaning, vacuuming and laundry. If you can perform these tasks, we can support you to set up systems for success.
Skills development to help you to improve and increase your skills like cooking, cleaning, volunteering opportunities, supporting you to get your driver's licence, joining a recreational club, hobby or activities.
Socially connecting you with activity groups and events, outings and visiting interesting places to add interest, value and experiences to your life.
Hands-on support to help you get and stay connected with friends, family, and the world, by getting the best out of your home technology like your mobile phone, iPad or tablet, the internet, online shopping and emails as well as social media support.
Home modifications (e.g. ramps, rails) to help you to move around safely and easily.
Therapeutic support to help you improve your independence with everyday tasks through our team of occupational therapists. They can also help with wheelchair and scooter prescription, equipment/assistive technology prescription and functional and environmental assessments to support Activities of Daily Living. They can also help with assessing you and your home for modifications including ramps, rails, stairlifts and bathroom modifications to improve safety and accessibility.
Our team of police-checked staff and volunteers can support you to understand your plan, fully using it to reach your goals.  We can also help you to review your plan when the time comes.  We will help you to get it reviewed and changed to keep up with changes in your life and living situation, so that you always feel fully supported.
AGED CARE SUPPORT
In-home aged care support can help you to continue living in your own home and community. Whether you need just a little or a lot will depend on your situation. An independent assessment will help you know what is available and suitable.
COMMONWEALTH HOME SUPPORT PROGRAM (CHSP)
The Australian Government provides subsidised support to senior Australians, ages 65+ or 50+ ATSI, so they can stay living at home safely and comfortably.
My Aged Care will arrange for an assessment by the Regional Assessment Service (RAS). Depending on your situation, you may be able to have help with transport, shopping, household chores, socialising, personal care and home and yard maintenance, meal preparation etc., through this program.
People who need more than some basic support, or help more often, may be eligible for a Home Care Package, which is designed for more complex needs.
A Home Care Package is flexible and designed to match to the needs of the person. Home Care Packages are available in four levels, from 1 (the most basic) to 4 (more services, more often for those needing extra support).
You have the flexibility to choose the services to help keep you living well at home.
HCP Level 1 provides approx. 2 hours per week;
HCP Level 2 provides approx. 3 - 5 hours per week – travel kilometres may impact)
HCP Level 3 provides approx. 7 - 9 hours per week – travel kilometres may impact)
HCP Level 4 provides approx. 10 - 13 hours per week – travel kilometres may impact)
Services available include:
Help with showering, dressing and undressing, washing your hair, shaving, to help you feel and look good.
Cleaning the essential areas of your home clean e.g. mopping, vacuuming, dusting and wiping surfaces in the kitchen, bathroom, bedroom, living space, doing the laundry
We will discuss your dietary requirements and prepare freshly cooked meals for you. Freeze some to enjoy later.
Help you visit a friend, meet more people, attend events and go on outings.
Getting you safely to do your shopping, visit the doctor and other appointments.
Easy to use monitoring devices and other equipment to keep you safe and secure in your home, for you and your family's peace of mind
Keep your lawn and garden neat and tidy, including mowing, trimming, cleaning paths etc.
Setting you up with handrails, ramps and stairs or lifts so you can move around your home easily and safely.
Health and Wellbeing Programs
To keep you socially connected by joining activities and groups to improve your mental and physical wellbeing including gentle exercise groups, events with guest speakers, men's group, craft groups, and more.
The Beresfield Community Care team is just a phone call away to help you with your in-home aged care or disability care. You'll be in good hands.
MEALS ON WHEELS
Good nutrition is important at every age and stage of our life. The Beresfield Community Care team can provide you with tasty, nutritious meals through our Meals on Wheels service.
Meals meet the nutritional Guidelines for Older Australians, so you know they're good for you. Our extensive and seasonal menu includes cuisines from around the world. Dietary requirements are also well catered for including gluten free, puree, vegetarian, etc.
Meals on Wheels has:
Breakfast, lunch, dinner, soups and dessert;
Generous serves or mini meals;
Direct delivery to your door by our friendly, trained and police checked team;
No hidden contract meaning you can order as often, or as little, as you like.
Strict hygiene and infection controls in place for your peace of mind and safety.
Beresfield Meals on Wheels will support you to have ready-to-heat and serve nutritious meals at your fingertips.
Call us or complete the from below and we'll call you: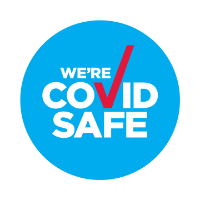 For further information on the NDIS and to check your eligibility please call 1800 800 110 or www.ndis.gov.au
If you're over 65 and need a little help to stay living at home, the first step is to contact My Aged Care on 1800 200 422 or visit their website on www.myagedcare.gov.au